DAVID DEMOUGEOT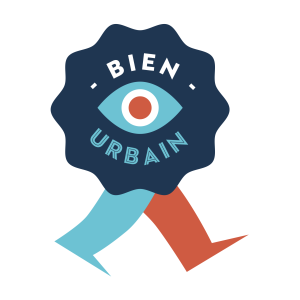 David Demeugeot és l'alma mater del festival Bien Urbain, que ha convertit la petita ciutat de Besançon, al cor de França, en un dels punts de referència de l'art urbà i el nou muralisme contemporani.
–
[ENG]
The association Juste Ici argues that art changes and contributes to the perception of the world in cultural venues but also in daily life, in our streets. It is not about creating an open-air art gallery neither about decorating the town. Bien Urbain offers breathing times in our daily life, through visuals and sounds.
Each year, during BIEN URBAIN, about fifteen artists invest Besançon on an axis connecting the city center to the University campus. They
create during a month, for (and with) the street, the people, the facades, the architecture, the sounds… Wall painting, installations,
sound or interactive creations appear thanks to these artists motivated by the relationship between art and public space.
During the years 2 or 3 artists are also working at school with kids from 6 to 18 years old.
David Demougeot as a founder and coordinator of Bien Urbain works with all the public and private partners and a team of 3 professionals and
about 40 volunteers.